I'm writing this post because writing helps me step out of "Crisis Mode" — at least for awhile anyway. So feel free not to read this and just check back in the Fall.
It's almost 10PM on Friday night, as a live band, some 1/4 mile away blares out an off-key, probably drunken, truly awful rendition of "I heard it through the grapevine." To be fair, they've been playing for at least 3 hours now with only a couple 5 min breaks. Their audience is the graduating class of 2021 at the local high school. I don't begrudge the graduates their "big do." Those kids have been through a lot. They should cut loose, a bit. Besides, we have noise ordinances that kick in at 10.
So I'm just waiting, along with the owls, for a bit of peace and quite. I'm slapping on my Bose headphones and some Chopin. There is nothing so good for quieting the spirit and getting on with relaxing doings as Chopin nocturnes. I wouldn't be posting now, normally, because I'd be home, asleep, with the SO and the cats and the dogs. But, life is tricksy sometimes and for now, I'm still at my Gran's house.
Mutti is fast asleep in the guest bedroom. The SO is passed out on the couch. I'm going to sleep in Gran's lift recliner, which stretches flat out as a bed. Gran is in the hospital. The SO and I could sleep in Gran's bed, but it'd be too weird. Besides I spent hours washing bedding and cleaning, getting her room ready for her to come home today. But she didn't, again. My hopes were dashed. For 4th day in a row. I consider it a miracle I haven't lost patience to the point of dashing off a letter to the hospital CEO, but….his day will come.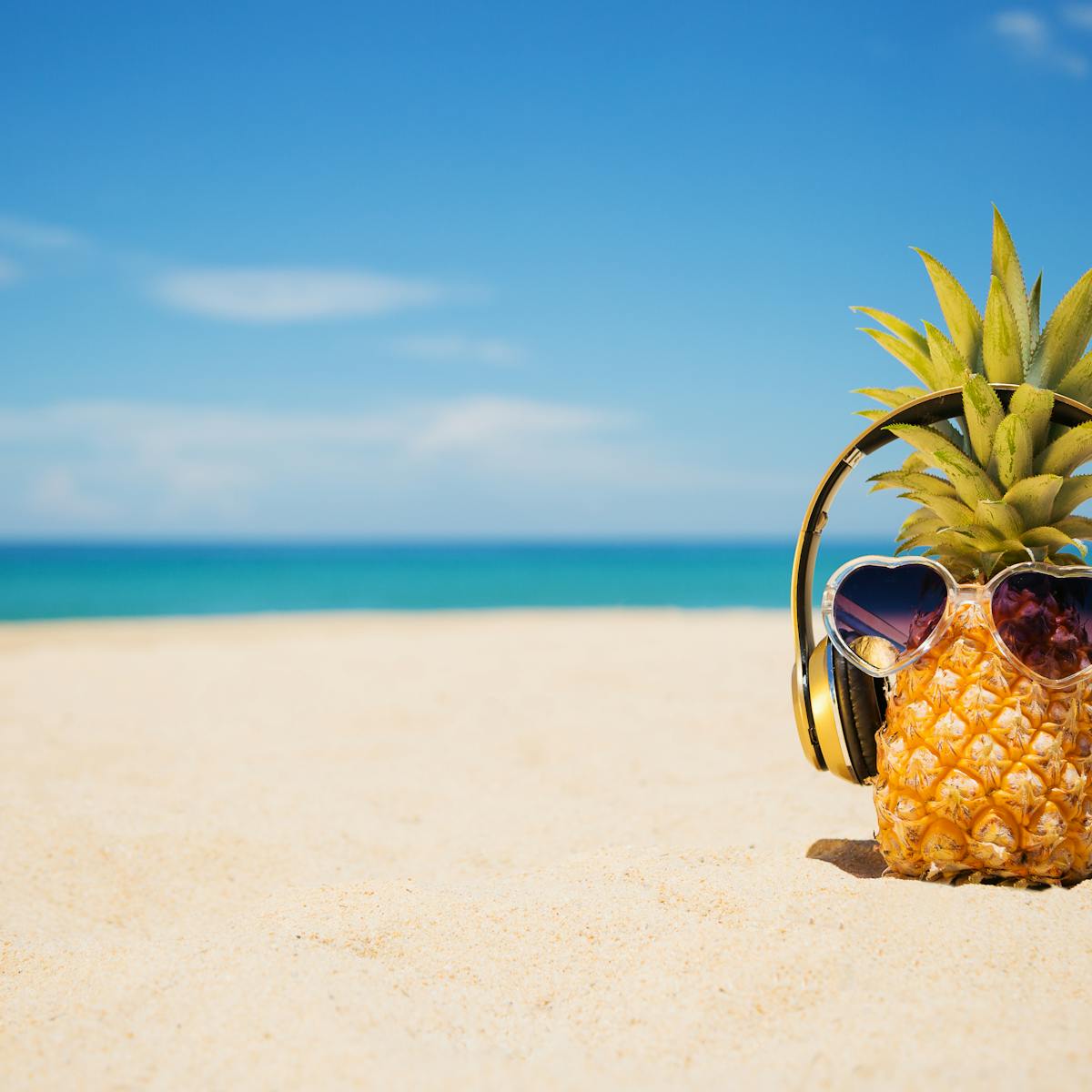 All went well as far as transitioning Gran to Mutti's care June 2. I went to the local pharmacy after Mutti arrived and had a PCR test done. I wanted to make sure I had a result, as well as my vaccine card, before I crossed the border. It can take a couple days to get results, especially with a lot more people traveling a lot more now. That evening I journeyed on to Da's. I was pretty confident I'd get a negative test result by Friday afternoon and cross over Friday for dinner with the SO. But, hey, Saturday morning….. at the latest. But, you know, Best laid plans.
I got my negative result Sat afternoon, but by then it was too late. Sat morning Mutti called and said "Gran is breathing funny." Uh, okay. And you want me to …. what? But I knew what. So then the dilemma became cross the border and be locked down in a needless quarantine for 2 weeks, unable to go back to help Gran and Mutti when they might really, really need me. Or, call the SO and disappoint him, yet again. I called Gran's homecare nurse and asked her for advice. We conferenced called with Mutti.
The nurse went over all Gran's vitals. She said things didn't seem that bad, but she'd check with us again on Sunday morning or we could call her or text at any time her if things seemed to be getting worse. Sigh. I could not cross over. The water was too wide. I called the SO. He took it surprisingly well. He likes, as a first line of defense, to take a problem-solving approach when life throws up seemingly impossible conundrums. I like to have a cry (1 min max), catastrophize (1 min max), and then meditate while taking deep breaths (15m max – or I might pass out).
I don't disagree with his #1 choice. But it shouldn't become a lifestyle. And that's a conversation we had recently. About post-pandemically changing. About leaving behind crisis mode. I said I wanted to change completely. He said, "Do you want to leave me?" I said, "No. Of course not." He said, "Do you want to leave our home?" I said "No. Of course not." He said, "Do you understand the word completely?" I said, "Do you understand the word hyperbole?" He said, "Completely."
I heard his fingers tapping away on his laptop. In short order, he'd arranged everything. My Da and I would go back to Seattle, a couple hours south, to a nice hotel. In the morning, if I still needed to go, I was booked on the first flight to SF. My Da could take a day to rest at the hotel and then start the drive back to home Monday. To be honest, @ing scary to be on a plane. But SeaTac to SFO? That's only a a 2.5 hr flight. And I knew I'd be with mostly normal people, people who were vaccinated, and who knew how to behave themselves.
I shouldn't say this, as a So Cal gal, but I wouldn't want to be on a plane into or out of LAX. Sorry. I love Angelinos, but not right now, not in a confined space at 30K feet, not for any amount of time. Too many people are having breakdowns, or violent drug/alcohol induced rage fits. I don't need that. Anyway, the plan was to have Hugh would leave Gran's 97 Chevy at the airport, from whence I could pick it up and drive the 5 hrs down to Gran's from there. Easy peasey. I love a good plan. And the Chevy was already back from the tune up at the shop and ready to go. Love that car! Lots of heart.
So that's what happened. When I reached Gran's Sunday, I found Mutti was right. Gran was breathing on the order of 30 breaths a minute. For the record, 15-20 is normal. But nothing else was wrong. Her BP was good. No fever or cough or anything that might indicate illness of any kind. It was really weird. Gran sounded like she'd run a marathon. It was labored breathing. But her nose sounded really stuffed up. I gave her a nebulizer treatment and some Delsym. Her O2 stats came up from 93 to 97 and held. I put her on her O2 concentrator and put her to bed. But I could hear her breathing 20 ft away.
It was worrying. I got up a couple times in the night. Finally I texted her nurse at 6 am Monday. Then I got Gran sitting up, on O2, and eating breakfast. God bless, her nurse, she was over by 9. She agreed her state was strange. She called Gran's doctor. The doctor called back a few hours later and said we needed to go to the ER because if it was pneumonia or something like that, Gran could crash easily. Better she was at the ER. So at 1pm, on Monday, off to the ER we went. Only one person could go with Gran into the hospital, me of course. It was the logical decision.
I want to say, before I continue on, same hospital as back in Sept. It's a good hospital. It's a level 1 regional trauma center. People consider it the Taj Mahal of hospitals. It's oozing with high quality private rooms with thick wood doors, giant flat screens, and ambience. But frankly speaking, everyone there is way overworked and over stretched. Brilliant staff, but just over taxed on patient load. I wish the board spent less on drapes and more on adequate staff levels.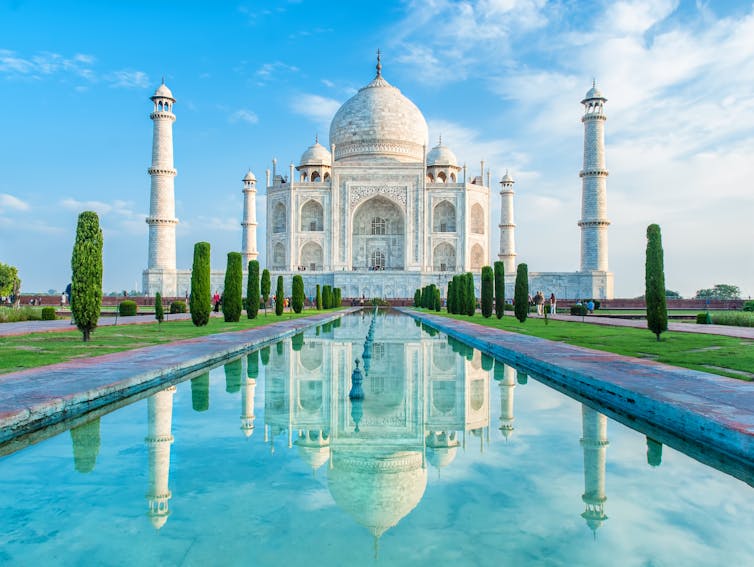 Anyway, we went to the ER, which was way more crowded than last time because in our county people are back to getting care for normal things again. They aren't putting stuff off. And good news, there wasn't one [known] covid case in the whole hospital. That was a relief. And everyone was way more into following the covid protocols this time. There was no one wandering around coughing, with a mask around his neck. Still hate that guy. He lives in infamy. In my mind.
The triage duty doctor of the ER said, "Huh, sounds like heart failure. But she has no other symptoms." "Yeah, I know doc, that's why we're here!" They ordered bloodwork, a chest x-ray, and an EKG. Thus began Gran's long strange journey. When we went in the back to the blood draw room, which was like being in a MASH hospital there were so many people in there getting blood drawn, I overheard the following conversation.
Phlebotemist: "Do you remember giving the presentation on Zoom?"
Mrs X: "No."
P: "Do you remember breakfast?"
X: 'No."
P: "Do you know who this is?
X: "She's my daughter."
Daughter x: "She did an interview on Zoom. When we went into her office and asked her how it went, she couldn't remember anything about that day."
I have to admit. It made Gran's problem seem pretty minor. Although, I have to wonder, what the heck went on in the interview? Did the person being interviewed know something was wrong with her but was not able to call anyone's attention? Is that person wondering, "Gee, I guess maybe that's just her. I wonder, will I be getting a call back or a job?" Not knowing she can't remember doing the interview. I kinda felt sorry for the interviewee. As well as X and her daughter.
Anyway, we then went back to the busy ER waiting room. My Irish friends would call it "hiving." There were people sitting there on IVs, and oxygen, and literally weeping from the pain — but still answering questions about their insurance. We were there about 2 hours. I didn't see anyone go back into the ER itself. We were all in a holding pattern for some reason. At some point, there was a call on the PA, very calmly as if ordering a pizza: "We have a Code Stroke in the lobby now." Needless to say, the ER sent people over right way. Leaving no one to treat the rest of us.
After a bit a Physician's Assistant came out to talk to the couple beside us a few feet away. Nice young couple. The PA starts telling the young woman, in public, in front of everyone in the ER lobby, about 30 people, she's possibly had a miscarriage. Um? What? HIPPA? Patient privacy….remember any of that? He went into great detail. Dear God. Then, as if things can't get worse, the PA speaker says, "Code STEMI in the lobby." [A STEMI (ST-Segment Elevation Myocardial Infarction) is the most severe type of heart attack.] What the heck is going on in that lobby?
After the young couple left, an older couple arrived to take their place. The gent in the khaki shorts told the intake lady he'd had an accident with a dog. The lady asked, "Did it bite you?" Mr Y said, "No." Apparently in his haste to turn, to run from a dog that seemed vicious, he tore his knee ligaments. So, you couldn't run, and the dog still didn't bite you? It was hard not to laugh. I sucked it up and tried my best. But then there was a whole awkward conversation about how the woman he was with wasn't his wife, just a friend. And he lived in New Jersey, but he was staying with her. Um….Ok, Mr Y, Ok.
About 4pm we were actually allowed into the ER. The Dr said it looked like she had slight pneumonia on her lungs. But because her kidney values were high and she was dehydrated, they couldn't do a CT with contrast dye. They would have to do some old school "breathe in radioactive mist" test. A VQ Scan. WTF? They were looking for an embolism. But before Gran could breathe into their ancient equipment, she had to do a rapid covid test. That took over an hour. During that hour, we found ourselves next to Mrs X and her daughter again.
It turned out Mrs X eventually remembered early that morning. And everything about her husband and his current state, which I think was a little precarious. He'd just had a ankle operation or something. But she recalled nothing of her Zoom adventures, or even being on Zoom. She also was able to recall she'd had a stroke in 1987. So…back again? She seemed in very good spirits. She was talking a bout praying the rosary. Catholic Solidarity. I prayed for her. She seemed nice, and her daughter too. As nice as they were, Mr Z behind the curtain on the other side was just, well….pathos filled? I think that's the best description.
Apparently Mr Z had had a heart attack. Possibly he was the the code stroke from the lobby? It didn't seem major. He was talking. I heard the nurse say, "Well, you are 40lbs overweight." Uh… ok. And Mr Z said convivially, "Yeah, I know. And it doesn't help I finish each day with a cigar and a glass of brandy."
Um… sorry, who are you? Hugh Heffner? What year are you living in? I'm guessing the unspoken part of that sentence conveyed a certain lifestyle and habits that had to do with watching porn and playing online poker. He repeated the brandy and cigar line multiple times. I think he was trying to impress the young male nurse with how rich he was that he could afford these things. (Or maybe his short-term memory was shot) It just came off as sad he had no life or wife.
Thankfully about that time, Gran's rapid covid test came back negative. Because they were short on staff, I became a de facto assistant in the tech's lab, holding the mask over Gran's face as it spewed radioactive mist. It was fun watching her lungs light up the screen like radium on a watch dial. No embolus. That was good. And the radiologist thanked me bunches for helping out. This happened over and over again. People were so grateful for help. Like I said, they are way understaffed. But you know, it's So Cal. Style is more important than substance.
They sent Gran up to a room at 6:30p. The nurse shift change was at 7. They asked if I could stay to give the night nurse Gran's history. Uh, sure. Did we need anything? Socks, and maybe something to eat? Gran hadn't eaten or had anything to drink since 7 am. The kitchen was closed. So it was chocolate pudding and 2 packets of saltines for Gran. Which I fed her. I got nothing. They forgot the socks. I had to bring some from home the next day. The night nurse came in at 7:17p and said she'd be back as soon as she finished her rounds. Ok.
Weirdly, every once in awhile, throughout the whole hospital, we'd hear Brahm's Wiegenlied playing. It was strange. Did they do that every time a baby was born I wondered? The night nurse was back at 8:47p. I asked her about it. They played it whenever a member of staff at the hospital announced she was pregnant. I'm just going to say it, a lot of life-affirming sex must have been going just after the end of the winter wave of the pandemic among the hospital staff. I've heard at least 9 Wiegenlied in 4 days. Anyways, I didn't leave till 9:20p.
The Dr said they'd just keep Gran overnight, possibly till Weds. They had other tests to run. Gran did have early pneumonia, bronchitis they thought. Also, she had high kidney values. They still need to ultrasound her kidneys and abdomen, and do a 2D echocardiogram on her heart. They still couldn't explain the breathing. But they gave her respiratory therapy every 4 hrs, and a drip of Piperacillin and tazobactam, and IV fluids. Unfortunately they put the IV in the arm on which she likes to lay at night. I warned them not to do it. But … they did. So she kept setting off the "occluded line" alarm.
At that point I was burnt out and I left. I hadn't eaten anything all day. I was getting hangry. My texting fingers were hurting because I was trying to keep Mutti in the loop. By the time I got home, I just wanted to flop. But I knew Minka would be all upset Gran was missing. Minka herself had just be diagnosed with 2 stage renal failure a few weeks before, so… she needed extra hugs (to help get her through her diet change). I think the best things about Monday were getting Gran help she needed, getting a hug from my mom, a snuggle with Minka, and text from the SO saying that since he was going to quarantine with me whenever I returned, he saw no upside to staying in Vancouver.
Translation? He was making a "business" trip to LA, Weds. And he'd be staying with me till the Gran situation was sorted out. Then we could cruise up the West Coast, a little mini va-cay, till we got back to BC. (BC by June 21/21?) I thought that was awesome. And the idea he wanted to cruise up the coast in a '97 Chevy Cavalier? Imagine a young bear falling into a trash can and getting stuck. That's him in the Chevy. But if he's game, so am I. Let's hope the Chevy is too.
Anyway, returning to all things hospitable ….. By Tuesday, they hadn't finished the tests. They were backed up. Then I developed Strep throat, from being in the hospital. Weds they decided to put Gran on Norvasc, a different blood pressure med. Ok. And, even though Gran's test orders were marked STAT, the techs were still backed up, and the test still hadn't happened. I sat and re-read Benjamin Hoff's Tao of Pooh. It has lots of good advice. I read it every few years. He's a little anti-academia. Ben, not Pooh. But I like Pooh, or Pu.
By Thursday afternoon, even Pooh and his Tao could not save me. I tried very hard to be polite and float, but my patience had become exhausted, much like my body. The last straw was a man from Pharmacy coming up to me and asking if Gran still took…and he read off temporary medications I never told them she was taking, things doctors had given her 10 years ago post operatively. Like Xarelto! How were they still on her record now? I repeatedly told people what she was on. I stayed till 9:30pm with telling her nurse? Are you telling me you still gave her these old meds? I want a list of everything you've given her. Now.
I saw the pharmacist, who was standing, physically shrink and step back, as if I were Smaug with a his treasure. And I was sitting down, just looking over my reading glasses, talking calmly. But that's the thing, people always know I'm roiling angry, no matter how hard I try to contain it. It apparently smokes out my nostrils and gleams from my eyes anyway.
He left the room and went straight to Gran's nurse. The nurse came straight to me to ask what he could do to help me. Because I do all the crap work that takes time and which the overburdened nurses don't want to to do, like feed or change Gran, they always take my side. They help me out with the doctor when things get off track. So I explained and said, "If this isn't resolved, I'm checking Gran out against medical advice. I'm her guardian. I'm the medical power of attorney. You need to listen to me. By law." Translation, I leave, this hospital gets a black mark from Medicare.
Welcome to American hospital healthcare hardball. I apologized to the nurse for scaring the pharma tech. I said "I just need you all to listen when I speak, and tell me what you are doing. I need to know what drugs you give her, and what is the state of the differential, what still needed doing, I'm responsible. Tell me where in the "line" was Gran for her 2D echo. I mean, Stat means now, not in 72 hrs. Right?" The nurse agreed and went out fast. He got the doctor. She told me all I wanted and needed to know. It was amicable-ish. As much as it can be with a dragon.
I guess word got around though. Later a hospital admin manager came in, with a checklist form, and asked if I was happy with how Gran was treated and I was treated. I told them yes. I didn't want to get anyone in trouble. It was not any of the staff's fault their system had flaws. The hospital should be hiring more staff. They were treating people like they were in hotel. When they're a hospital. Besides, the hospital will send a questionnaire after discharge. They always do. I'll send them back a detailed honest assessment. I always do.
Actually, most of this just comes down to US healthcare. How it's done as a system here, is just insane. But what can you expect from a country that says all travel for business during a plague is fine, but travel to be with your family? No, no, no. That's banned. Or a country that has bipartisan support for UFOs (space aliens), but only 1-party support for universal healthcare, securing voting rights, and stopping gun violence? I know no country is perfect, but it's time the US government ditched the porn and poker, and the cigars and whiskey, got off its butt, out of its velour tracksuit, and started to whipping its democracy back in shape – before it has a stroke and dies.
So, anyway, they finally did the 2D Echo test late Thursday night. Thankfully. And of course, Gran's heart was "great for her age." Yeah, yeah. Back to square one. If it's all so great, why is she still breathing like a cart horse in winter? No answer. I thought for sure Friday they'd let Gran go. But no. Her kidney values, which had recovered after being treated, were now worse than when she arrived at the ER. Apparently, after they took her off the IV fluids on Weds morning, they slowly crept up again. No duh, because she wasn't drinking stuff like at home.
So now her Dr wants to see if– after a day on IV fluids — her kidney values recover. Also the Dr wants to consult a nephrologist, in case she missed something. If Gran gets better values on her labs Saturday, which is now today cause it's 2 am, it's just dehydration causing the kidney values to be off and they'll release her. She'll come home with multiple drugs, antibiotics, nebulizer meds, BP meds, and an order for home health care, and RN, HH Aide, and PT. Which is all good and I can help Mutti set it all up so it can tick over. But of course, if the values are still bad… why, who knows?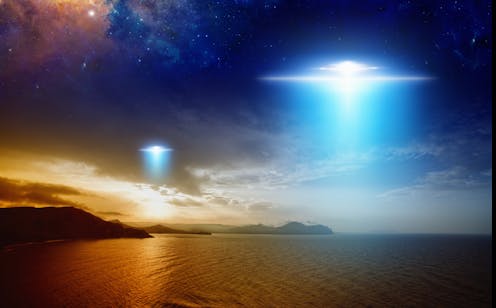 And, the thing Gran went in for? The rapid breathing? That's still happening — intermittently. And no one has any idea why. I pointed that out to people, the RN and the RT and the DR. And the reaction was, as long as Gran's O2 stats are steady at a good number, it's not a problem. Uh…really? Cause it seems like a problem. (Pro tip – always talk to the lowest person in the food chain. They know the real skinny on things). When Gran's CNA, Mo, came in to do Gran's vitals, I chatted with her. Mo had been on duty the day Gran was admitted.
Mo said, "Gee her breathing is still rapid." I said, "I know. But they keep saying it's not a problem now." Mo looked at me and said quietly, "You know, I've got 3 other patients on the cardiac ward with the same thing." There it was. Something was happening. At this point it doesn't have a name, but clearly there is some form of bacteria going around. And let's do that maths. Gran has been fully vaxed against covid and pneumonia. But still, something attacked her lungs, to the point she had to be hospitalized and treated with antibacterial drugs.
I guess I feel better knowing other people have it too. That it's bacterial. That antibiotics treat it. That she is getting better. So….yeah, light at the end of the tunnel. But it's kind of scary to think there's something moving through the population here causing this kind of damage. And again, Gran is heart healthy, covid and pneumonia vaxed. She should have been fine. But, she's in hospital. Imagine people who aren't vaxed with underlying conditions. Maybe the stroke and the Stemi in the lobby were both victims of whatever this bacteria is?
Okay, so now a couple other things before I wind down. In talking to the RT, he made a really interesting point. The news has been hammering deaths from covid from day one, which is good, to help people understand they need to take precautions and the vaccine. The ship is sinking. Vaccines are the last lifeboat. When the Delta variant takes over? Those 160M still unvaxed Americans? They're going down. People really need to be scared straight.
However, what the news doesn't cover is that while 600K have died, about 3.5 Million (I'm estimating 7% of people get sick enough to end up in hospital) were saved at hospital because of dedicated nurses, and doctors, and CNAs, and respiratory therapists, techs, radiologists, etc. When we talk about these workers being heros, we never praise them for all the lives they have saved. But that's what they want to hear from us. From the news. Not the count they lost. The count they saved. That to them is the mark of their heroism. That they saved 80% of the people who entered their hospital doors.
So I wanted to put that out there, for them, if anyone in the news is listening. Because these folks been deeply traumatized by what they've gone through. The best way we can help them heal is to get vaxed so there is no next covid wave and to publically praise them for all the lives they have saved. It's what they want and need, but also what they deserve from us, from a grateful nation. They are heros. They deserved to not only to be honored for their sacrificial service but also to be commended for their amazing achievement in saving millions.
On other related topics? I have thoroughly enjoyed Mayim Bailak's hosting stint on Jeopardy. I'm a long time fan of hers but no joke, she'd be a great permanent host. Also, her Breakthrough podcast is awesome. I highly recommend it. I binge listen to it on my road trips. In a similar vein, but if you have teens or kids, check out Dr David Brumbaugh's interview on PBS. Wow. Every US parent needs to hear it. Ditto the On our Minds podcast, the It's Ok Not to Be Ok episode from June 2nd. People aren't listening to kids and their pandemic cry for mental health.
Circling back to Mayim, she's got a PhD in neuroscience. You might well ask, why isn't she pursuing research to advance US understanding of the brain? Or teaching the next gen of US of innovative researchers? I'll tell you why. Because, according to her, acting gives her and her children access to healthcare. Yep. When people ask how lack of universal US health care harms the US, this is how. Being an actor comes with healthcare. Being a scientist doesn't. The US used to be a science powerhouse on all fronts of science, now… And science is a big driver of the economy.
And speaking of health and science, the SO, because he was going to have to delay getting his 2nd Astrazenca shot due to US travel and then Canadian quarantine, went ahead and got a Pfizer shot when he landed at LAX. So he's mixed vax, but at least he has some good 2nd shot protection. When he gets a chance, he'll says he get the 2nd AZ (or Pfizer) shot in Canada later. I'm not sure how triple vaxing works? But I support his desire to be as protected as he reasonably can be.
Okay, I'm truly, deeply, madly done with posting for the summer. I'm going to live my Pu. Be in the Tao. And not sweat the whys too much.
TTFN!