Friends contacted me a lot over the past couple days, from all over the world, expressing sympathy and asking how I was. As if an attempted coup d'etat was somehow an illness. It was weird. But it made me think. In a way, we can see America's, democracy's, enduring strengths and yet to be addressed weaknesses in terms of "life threatening disease" events.
In the body, when an infected area is discovered, it's walled off by the healthy tissue around it. Eventually, it either heals or, if left to fester, develops into a large bulge, an abscess. WHen things get bad enough, the abscess explodes spraying disgusting pus and stench everywhere (watch any episode of Dr Pol).
On Capitol Hill, we saw a group of deeply deluded people, walled off by democratic elections. This infected group might have recovered if the salve of truth was applied by a doctor they trusted. But alas, no. It was instead constantly poked and prodded (and asked for money) because this doctor was himself a fraud, a mere medicine show, and felt he would benefit from increasing their sickness. And at last, this infection, festering over a few months, frenzied into an eruption and spewed forth for all to see and smell the stench there of.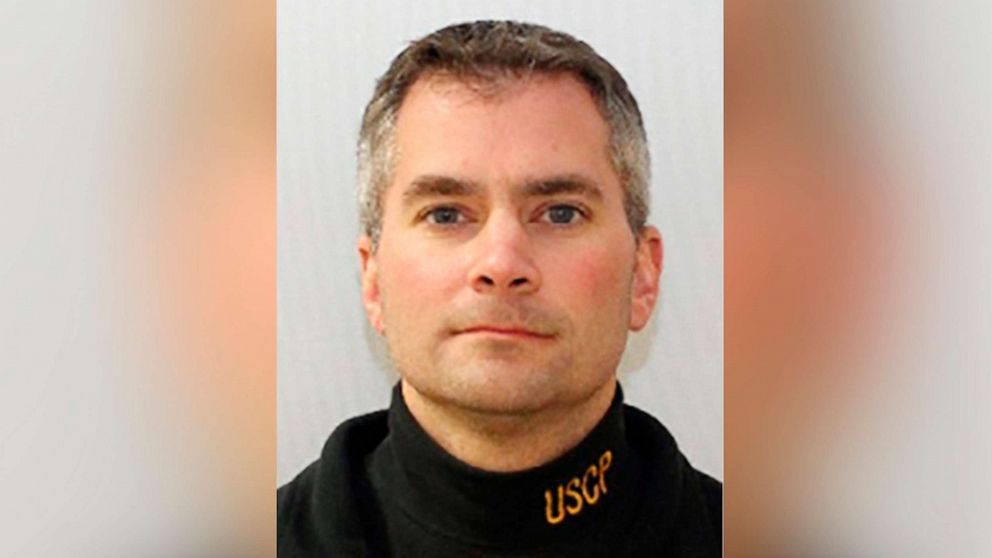 I am deeply saddend by the loss of Capitol Police Officer Brian Sicknick, who fought and was murdered for our democracy — by fellow his citizens at the direction of the POTUS, the POTUS's cabinet and appointees, and supporting members of Congress. It is my profound hope that he is honored with a funeral that includes lying in state at the Capitol Rotunda. It's the least he deserves. If I were his family, wrongful death civil suits against the POTUS, his family, administration, Sen Hawley & Sen Cruz, the RNC and Rep Louie Gohmert Jr.
But, returning to our metaphor, the body cannot heal unless the pus is expelled. And to be sure there will be no deeper infection, no re-infection, such a wound must be cleaned out, disinfected, allowed to drain and very often antibiotics must be administered to help the body's natural immune system beat back a deadly disease that left unchecked might kill the person.
What is true of human bodies, is true also of political bodies. Some countries may mock. Authoritarians may tweet with glee. But the US problem did not stem from democracy, but from lack thereof. It stemmed from a foreign bacteria, authoritarianism, trying to inject itself into our body politic. The reaction of the body was swift, from day one. The white blood cells of journalism and informed protest leapt up. The democratic American body politic has been fighting off the infection of authoritarianism for 4 years.
I think it's been tremendously hard for the US but it's been good too. Never before have we been so forced to confront our inequality, our injustice, our social, economic, political, educational, health care, etc reality. Never before have been so forced to admit there is danger within our gates. That authoritarians have made a home, their policies given a genuine welcome, in one of our major political parties. The cure, of course is more, greater democracy. Our failure here has been allowing some to benefit while others are left behind.
We are one people. To remain so, we need one standard of living, healthcare, education, justice for all. We have all seen what republican authoritarianism does. In a year, 350K dead, millions unemployed, homeless, without health care or education, or cleaning running water, with health care workers in trash bags, but 58 new billionaires. And that's just what they did at home. Their abuse of our democratic allies, in favor of anti-democratic authoritarians, and their desire to destroy our very planet, all humanity's existence, to trigger the return of Jesus and make a profit till he gets here, is a whole other story.
You cannot cure a sickness until you see it, and admit the sickness exists within you. Now, everyone can see it. Now, no one can deny reality. Although it was interesting to watch to newly resigned former POTUS spokesperson Alyssa Farah claim on Andrea Mitchell's show today that the female insurrectionist who was shot and killed while storming the Capitol was "good people." I guess she still, even now, wants to be rehired by some POTUS-supporting GOP candidate next week.
I pity the former service member who was so deluded by the GOP, so sick from self-indoctrination via social media, FOX news, rallies, etc, that she traveled 5K miles, away from her loving family, because she was hell bent on overthrowing democracy in America. But I cannot say, however much I might wish to for her family's sake, that in her dying moment, committing insurrection at the direction of an authoritarian attempting a coup d'etat, she was "good people." [Still using the Charlottesville Defense]
To those who lived and walked away, that isn't the same as getting away with it. It isn't hard for the FBI to see who came into DC by train, bus, air travel before the rally and left after. It isn't hard to check DC area hotel reservations. I'm sure that the FBI will pull google/apple phone location services info. Then of course, all that posting and streaming on social media. It will not be hard to discover all those who were there and are now….
Well, I suppose, if we tell the truth unvarnished…they are now all co-conspirators in a murder of a federal police officer. That's murder with special circumstances. Every person who was there at the Capitol, is now a murderer. That's how it works. You walked into the bank with people intent on robbing it, because that was your intent too. It doesn't matter that someone brought a gun you didn't know about. Or that they pulled the trigger and they murdered the teller. You're now a co-conspirator.
Legally, you get the same punishment as the murderer. My guess is, many people who were there, now wish they had been more on the anti-death penalty side of things. My advice, if you were there, is turn yourself in to the nearest FBI office. Take your phone and your media account passwords and show them everything. Tell them everything. Maybe there will be deal for you. Maybe you'll get parole, someday.
To those who wish to claim "I was lied to. I was in a cult." Indeed yes. I agree. And I'm glad you've been awakened. But I'm not sure a diminished capacity defense will stand up. That is one of the problems with political / religious motivations taken to extremes. But the US has never shown mercy to misled people. Young American teenage girls who got sucked into Al-Queda via social, who media became brides of "freedom fighters" at 16, and mothers/widows/refugees at 18? No, no. The US didn't want them or their children back on US soil, even if they were now awakened and repentant. And their crimes, were all done overseas.
One doubts grown Christian American men and women, on American soil, who attacked the beating heart of American democracy, our Capitol, who entered and destroyed and murdered a peace officer, who were bent on derailing the most secure, legitimate, most actively participated in election in American history, will be accorded more mercy. This is sowing the wind and reaping the whirlwind. You got used. You were betrayed by the POTUS and the GOP. I understand. But the measure you meted out for others, no mercy, will now be meted out to you.
This brings me to Christians extremists. I'm sure this term disquiets you, but you saw them there, on the Capitol steps, with their co-conspirators, waving large "Jesus Saves" signs. Or dressed in skeleton masks holding Bibles, prop-like, the same as their cult leader did a few months back.
I certainly understand that these "once upon a time" Christians, have been totally consumed now by a political cult. But let's not forget it was a cult their Christian leaders indoctrinated them into. Leaders who wanted political power preached authoritarian propaganda from their pulpits and media outlets. They directed their flock to vote for the very antithesis of Jesus's values. They held maskless rallies during the pandemic in their churches for love of a false god. The great salvation for them stopped being Jesus years ago.
Is there actually any daylight between an Osama Bin Laden and the current POTUS? I think not. Both used religion to create insurrection to gain for themselves and their family/friends riches and power. Both are authoritarians who couldn't care less about their followers or the faith they abuse. And the religious leaders bowing down to such men are no better. Venial, petty, grasping, greedy, lustful, angry, drunk on their own egos. If people turn away from Christianity in droves in the US, we should not be surprised. This propaganda parody of Christianity is an abomination.
Which brings me at long last to the members of Congress. What to do about the infection there? Well, The Guardian has provided a handy list of coup d'etat co-conspirators. I'm not sure it's a complete list but it looks to be. It's alpha by the state they serve. Which senators objected to certify Biden as president?
Senators challenging the certified results in Arizona and Pennsylvania
Objected to both (5) 
Tommy Tuberville (R-AL) 
Roger Marshall (R-KS) 
Joshua Hawley (R-MO) 
Cindy Hyde-Smith (R-MS) 
Ted Cruz (R-TX)
Objected to one (3) 
Rick Scott (R-FL) 
John Kennedy (R-LA) 
Cynthia Lummis (R-WY)
Which US representatives objected to certify Biden as president?
Representatives challenging the certified results in Arizona and Pennsylvania
Objected to both (120) 
Robert Aderholt (R-AL) 
Mike Rogers (R-AL) 
Mo Brooks (R-AL) 
Gary Palmer (R-AL) 
Jerry Carl Jr. (R-AL) 
Felix Moore (R-AL) 
Rick Crawford (R-AR) 
Paul Gosar (R-AZ) 
Andy Biggs (R-AZ) 
Debbie Lesko (R-AZ) 
Ken Calvert (R-CA) 
Darrell Issa (R-CA) 
Devin Nunes (R-CA) 
Kevin McCarthy (R-CA) 
Doug LaMalfa (R-CA) 
Mike Garcia (R-CA) 
Jay Obernolte (R-CA) 
Doug Lamborn (R-CO) 
Lauren Boebert (R-CO) 
Mario Diaz-Balart (R-FL) 
Bill Posey (R-FL) 
Daniel Webster (R-FL) 
Matt Gaetz (R-FL) 
Neal Dunn (R-FL) 
John Rutherford (R-FL) 
Brian Mast (R-FL) 
Gregory Steube (R-FL) 
Katherine Cammack (R-FL) 
Scott Franklin (R-FL) 
Byron Donalds (R-FL) 
Carlos Giménez (R-FL) 
Buddy Carter (R-GA) 
Jody Hice (R-GA) 
Barry Loudermilk (R-GA) 
Rick Allen (R-GA) 
Andrew Clyde (R-GA) 
Marjorie Greene (R-GA) 
Russ Fulcher (R-ID) 
Mike Bost (R-IL) 
Mary Miller (R-IL) 
Jackie Walorski (R-IN) 
Jim Banks (R-IN) 
James Baird (R-IN) 
Ron Estes (R-KS) 
Tracey Mann (R-KS) 
Hal Rogers (R-KY) 
Steve Scalise (R-LA) 
Clay Higgins (R-LA) 
Mike Johnson (R-LA) 
Andy Harris (R-MD) 
Tim Walberg (R-MI) 
Jack Bergman (R-MI) 
Lisa McClain (R-MI) 
Jim Hagedorn (R-MN) 
Michelle Fischbach (R-MN) 
Sam Graves (R-MO) 
Blaine Luetkemeyer (R-MO) 
Vicky Hartzler (R-MO) 
Billy Long (R-MO) 
Jason Smith (R-MO) 
Steven Palazzo (R-MS) 
Trent Kelly (R-MS) 
Michael Guest (R-MS) 
Matthew Rosendale Sr. (R-MT) 
Richard Hudson (R-NC) 
David Rouzer (R-NC) 
Ted Budd (R-NC) 
Dan Bishop (R-NC) 
David Cawthorn (R-NC) 
Adrian Smith (R-NE) 
Jefferson Van Drew (R-NJ) 
Stella Herrell (R-NM) 
Lee Zeldin (R-NY) 
Chris Jacobs (R-NY) 
Nicole Malliotakis (R-NY) 
Jim Jordan (R-OH) 
Bill Johnson (R-OH) 
Bob Gibbs (R-OH) 
Warren Davidson (R-OH) 
Tom Cole (R-OK) 
Frank Lucas (R-OK) 
Markwayne Mullin (R-OK) 
Kevin Hern (R-OK) 
Stephanie Bice (R-OK) 
Mike Kelly (R-PA) 
Scott Perry (R-PA) 
John Joyce (R-PA) 
Guy Reschenthaler (R-PA) 
Joe Wilson (R-SC) 
Jeff Duncan (R-SC) 
Tom Rice (R-SC) 
Ralph Norman Jr. (R-SC) 
William Timmons (R-SC) 
Chuck Fleischmann (R-TN) 
Scott DesJarlais (R-TN) 
Tim Burchett (R-TN) 
John Rose (R-TN) 
Mark Green (R-TN) 
Diana Harshbarger (R-TN) 
Michael Burgess (R-TX) 
John Carter (R-TX) 
Pete Sessions (R-TX) 
Louie Gohmert Jr. (R-TX) 
Randy Weber (R-TX) 
Roger Williams (R-TX) 
Brian Babin (R-TX) 
Jodey Arrington (R-TX) 
Michael Cloud (R-TX) 
Lance Gooden (R-TX) 
Ron Wright (R-TX) 
Patrick Fallon (R-TX) 
August Pfluger II (R-TX) 
Ronny Jackson (R-TX) 
Troy Nehls (R-TX) 
Morgan Griffith (R-VA) 
Ben Cline (R-VA) 
Robert Good (R-VA) 
Thomas Tiffany (R-WI) 
Scott Fitzgerald (R-WI) 
Carol Miller (R-WV)
The remedy provided by law for members of Congress is called Censure and Expulsion. Reprimand exists but is hardly fitting for a coup attempt. A Censured member is forbidden to hold any important place in Congress, such as Speaker or Head of the Judicial Committee. In effect, they will never be power players. Expulsion means they are removed from Congress and cannot again ever hold office there. I'd strip them of their federal pensions, health care, and security details as well.
I would say C&E is the best option for the Senate and the House. Each chamber holds its own C&E votes on its own members. There would need to be new elections for these opened seats. And I've no objection to new Republicans being in those seats, if that's what people want to vote for after seeing the Capitol attacked by Republicans because Republican members of Congress and a Republican POTUS and his administration told them to and then had withheld the National Guard [a la Chris Christie, Bridgegate].
I think the people in districts where members are expelled deserve to make what new choice they will. I don't care who it is they send back to Congress. I just don't think any currently elected members who are insurrectionists, who clearly hate democracy and the republic on which it stands, who only care about kissing the POTUS's ring and clinging to power so they can continue to profit from the country's destruction, should be allowed to remain in Congress. Just saying.
As for any American cabinet member or VP? I would have expected them to use the 25th Amendment literally after certifying the vote. Sadly, no "committed to America" Americans have ever existed in the current cabinet. De Vos and Chao were like rats on a sinking ship yesterday. They couldn't avoid doing the right thing fast enough. And the VP? He is currently in hiding from because voters of his own party, who apparently have been convinced by the POTUS that the VP should die – by hanging. Lynching a white man can now be seen as an option by these "good folks." Imagine that. A macabre step toward racial equality?
As for the POTUS, of course he should have resigned yesterday. He didn't. No surprise. He should be impeached. The problem there is a full 2/3 of GOP House members and 1/4 of GOP senators are on the record pro-authoritarian anti-democracy insurrectionists. I don't see other, normal, Republicans forcing them to vote to impeach, by threat of censure and expulsion. But it may not matter. The GOP is being swallowed alive by the sinkhole of its own making at this point, the POTUS. The life history of the POTUS has been he drags down to destruction everything he's involved in. I guess in this case, that's not a bad thing.
Not passively accepting evil. Protesting against it. Don't worry, friends. We have faced many trials, but we have persevered, and we will finish the work. America will reach a higher, better level of democracy, because as Americans we dare to confront what is wrong and are willing to work together to put it right.