Okay, I know you're dying to know did my Global Big Day, go? Well, I filled all my feeders, cleaned all my bird baths, got out my binos and settled in. I was expecting a great day, because it was the day was supposed to be hot (90F) and clear and that always makes for good early morning backyard birding. The previous day, I'd spotted a number of regulars — Nuttall's woodpecker, oak titmouse, white faced nuthatch, even the ruby kinglet (whose arrival always signals fall has arrived).
Yes, I had a dream it would be wild. But 15 min, Harriet arrived. She's the resident Cooper's Hawk. Not your typical backyard bird but here, yep. She comes on hot days and sits in the birdbath to cool off. And too, grab a snack, typically an Asian collared dove. I don't mind, but she stays in the bath for 30 min to an hour. Typical female. And today, post-ablutions, she hung out on the shady tree limb right above the bath.
Needless to say, my day of birding died there. Once Harriet ensconces herself in the bath, all the other birds stay away 24-48 hrs. However, I spent some time pulling out my cold press illustration board, brush pens, and gansai (that's Japanese paint used in nihonga). (I figure I'd rough out my WT to try and make some basic color decisions.) And seeing when the Vuelta a Espana started. Froome is back in the saddle, so I want to see it.
In Significant Other news, his parents arrive from Europe. The EU has been having large Covid case upticks (but still miniscule compared to the US). His father's ostensibly come to tour the business. His mother's come along because she wanted to see her son. The SO has moved into the basement digs for a couple weeks so his parents have the whole house proper to quarantine in.
I love his folks, but, as expected, La Mere has rearranged everything in our kitchen cabinets and drawers. I'm ok with this because his folks will be there cooking, so why not? And, too, because the SO took pictures of all the insides of the drawers and cabinets in advance, knowing that this might happen. We can choose to put everything back just as was when they leave in 5 or 6 weeks, if we want.
I was okay too with him having my car detailed and tuned up, because it's our only car and his parents will be sitting or driving in it while they're in town. But, somewhere along the way, the SO decided my car needed painting. And, I agreed it did. The paint was chipping and peeling. I was onboard, in principle. And it was better to get it done before a wet winter. I agreed that was true.
But my car was white. I have always driven white cars (nothing to do with Tara – I don't think). White reflects the sun. In Southern California that's a big advantage. I'm not sure why it wasn't automatically repainted white. Or why we didn't have a conversation about a color change before it was repainted if change was what he was thinking. I just got a selfie of him smiling, in front of my car, which was now "a dignified metallic charcoal grey."
I kind of understand what happened. He drives it for business, it should look good. In Europe black is the most popular color car. In Canada it's silver/grey. He split the difference. He wants to fit in, look Canadian, and too, he wants his European parents to think he's doing okay. Fresh paint was all he could do with a car that is well maintained with a good interior but still 14 yrs old. And the interior is charcoal so… the new color works.
Yet, when I saw the pic, I felt a spark of outrage. However, it quickly fizzled. I realised I'd been living in a past life, a California life. I didn't need a white car anymore. I hadn't for a long while. It probably was time to make the car more Canadian. To move forward into the next life, the actual life I'm living. On the other hand, this seemed a past life regression for the SO.
He likes green. I mean really likes it. But he didn't paint the car any shade of green. It reminded me of when he used to get mistaken for a Canadian, till he'd open his mouth. Canadians didn't mind at all, but he did. He got over it in time (and he worked on accent reduction) but maybe choosing charcoal is really a shade from his past? I'll have to ask at Christmas.
More of interest to me, La Mere apparently opened the door to my studio in her exploratory tour of our house. She liked the positive energy of my studio and finds it a wonderful place for doing her daily Pilates on her Mirror. I don't mind his mother being there, getting use out of it. Or Zooming me from my studio to talk, which is how I found out. But it's personal space. There's a lot of personal, private stuff there.
I had a momentary cinder burn bright, but then I remembered I'm in Covid country. I might not even live to get home. Why bother being upset? Go, be blessed, use the room, hang with the pets, hang from the rafters on aerial silks, if you like. Someone, somewhere in the world should be happy. If you can find happiness in my studio, and radiate to the world your happiness from there? It's all good.
Meanwhile, Le Pape being in the same time zone as my Da, well….cyber poker, cocktail hour calls, and other such shenanigans ensue. Because Der's father is watching his health, he had a Peleton bike (along with Le Mere's Mirror) delivered to our house before they arrived. I'm informed the monstrosity is in my tiny downstairs library/office room. Uh…. compassionate thoughts, compassionate thoughts.
Om. Ah…. Dang it.
Because my mother bought a used Peleton at a knock down price a couple years back to keep her sanity– seems to work, she's sane — my parents have one at their house. I'm not sure how she likes my Da and Le Pape virtually cycling together every day. I think on the whole, it's good for both fathers' health, and probably both mothers' sanity.
The SO suspects these wonders of modern fitness will be left behind for us as gifts. Um….ok. Not sure we can afford the ongoing subscriptions. But maybe it'll work out, for working out, during the rest of the pandem-ick. However long that is. I'm willing to give it a go. We can always donate, re-gift, or sell them on later.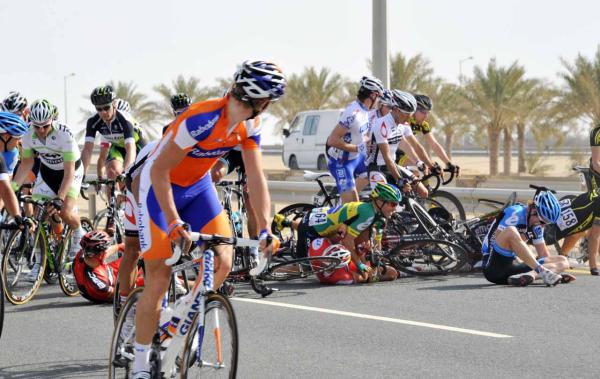 Ok, I'm going to delve a bit into the White Tara thangka's art history today. I'll only talk about the stuff that helps us narrow down a date for today. We'll talk about other art history stuff another time. But first off , I'm not an art historian. I'm certainly not a Tibetan thangka expert. The best art history site on Tibetan thangka is probably HimalayanArt.org. So, take what I say with a grain of tsampa barley.
I left off with an earliest date of about 1860-1850. But I can tell you from the image, it's definitely no earlier than 1650. See the tiny pile of offerings below the lotus? Artists didn't start making piles like that till 1650. This gives us a window of 1650 to 1850. Granted 200 years is a big window, but I think maybe we can actually close it down a little further.
If you saw the 19th c WT at the end of last week's post, that's Sakya. If you look at the 18th c WT image just below this paragraph, that's Kagyu. What you'll notice is that many Sakya and Kagyu images from the 18th and 19th centuries tend to have the moon disk fully behind and around the deity and no second smaller halo around the deity's head.
We also know that from the 19th century, artists began to give male and female images different head shapes. Our image of WT doesn't have that kind of "female" head shape. So it probably isn't 19th century. Could be, but…
Something else we know, is early Kagyu WT images also sometimes have WT sitting absolutely erect, like the male deities. Other traditions don't really do this. There is actual sutra text that says, Tara sits upright, spine erect. She's in the padma asana, the lotus pose. But many artists have Tara with a distinct hunch, bent right and down, with demure head tilt.
All this lends weight to the idea this WT is probably a late c 18th century or early 19th c thangka, and it's was probably by or produced for someone with a Kagyu bent or familiarity. We know Jamyang Khyentse Wango, though head of a Sakya monastery was Rime, and a master of many traditions, including Kagyu master. To quote one biographer
Whenever a student from the Kagyü School came to request teachings, he would put on the hat of Gampopa and teach Mahāmudrā from the preliminaries, such as the Four Dharmas of Gampopa, onwards, and people would feel as if no Kagyüpa meditator even came close to his level of realization. Many Kagyü masters actually wrote in their histories that they felt as if he was Milarepa in monks' robes. Other Kagyü disciples saw him as Gampopa in person.

The Life of Jamyang Khyentse Wangpo
by Orgyen Tobgyal Rinpoche
So we've got very solid connections from the Kagyu lineage to the first Jamyang Khyentse (1820-1892). Among which, there is also Jamgon Kongtrul Lodro Thaye, (1813-1899), to consider. He was one of the four Regents of the Kagyu lineage of Tibetan Buddhism, a disciple of and contemporary of Jamyang Khyentse and a fellow Rime collector connected to Dzongsar.
Jamgon Kongtrul (1813-1899) actually wrote a WT sadhana based on (and quotes in some places) an earlier, somewhat longer sadhana by the eighth Tai Situ Rinpoche (1700-1774), which mentions a few clues. The white utpala flower. In most WT pictures you will see a blue or a pink flower. Kagyu specify white. This WT thangka has a white uptala flower. This sadhana also states there are 5 color emanation rings, and we've got definite 5 color emanation rings.
These are all small things, but they add up. What I see is an artwork with a Nyingma lotus, a Sakya moon with that ring of flowers and foliage, and a Kaguy WT within 5 color rings holding a white utpala. It's the visual definition of Rime. My gut feeling is Jamyang Khyentse Wangpo had this created for himself, when he was younger, maybe 1835-ish. Though it is possible it's earlier, and it's possible someone had it and gave it to him.
I doubt the thangka is older than 1750 or newer than 1840. It very much has the patina of an 18th c thangka, but it did hit that rough patch in the 1960s which aged it I'm sure. Without being able to get this WT to an art conservation scientist to look at and sample in a lab, I doubt we'd be able to fix a better date. (Secret hope: someone gets her to an art conservation lab and figures it all out.)
We'll never be able to name the artist. There are known artists, but this WT doesn't fit any of their styles that I can see. There are three main schools of thangka painting, but I'm not sure this WT fits any of them well enough to be classed in a specific school. Obviously it's a Sakya treasure. But a Rime Sakya treasure. My Nyingma lama gave away thousands of copies. Talk about muddied waters….but the lotus born don't mind that.
Down the road, I'll try tell you more about this artist (him/her) by looking at the artistic choices that individual made. Although it may not even have been an individual. Just as in the West, where Da Vinci had a studio and many people worked in it completing his designs and compassion, so too in the East. Thankgas workshops still exist today. A master artists does the fine details, student trainee painters do the bulk. In some cases, a thangka is jet printed with acrylic paint and an artist adds only final touches!
It's important to remember however, that even religious thangka (those specifically created for religious purposes) are created things, that images have power, for the people who created them as well as those who look on them. They have religious meaning to the professional artist. We might come to associate a great art work with a great lama, but I always think about the devout person that did the art. The unsung hero/heroine/sangha of artists.
Everything starts as a dream. As someone's dream. This Rime White Tara started as someone's dream. But who was the dreamer? What was the dream? We may never know, short of enlightenment.