Being the Tour de France junkie I am, I'm heartbroken so many great riders are out of the race at such an early stage. On the other hand, a lot of those who crashed out did so taking too many risks on Mont Chat.
I can't blame the race directors for the chosen route, as some have. Mont Chat was very hot and in places rainy and the twisting turns of the descents would be terrifying even in a car, let alone on a bicycle going 50 mph.
It was riders ambition exceeding riders technical grasp that took out the greater part of the fallen athletes. But cyclists don't take up the sport for the love of caution, so . . . it was all too easy to see where it would end.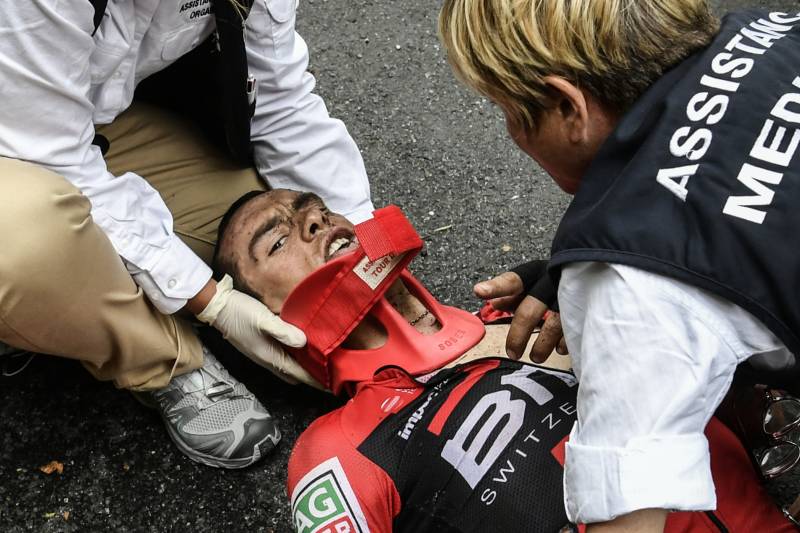 For all the crashes and injuries though, the worst moment by far had to be Warren Barguil losing at the finish line  in Chambery at the end of Stage 9. Absolutely crushing. In many ways, his loss at the line was more devastating than any of the spectacular crashes.
I always root for the French, and this year the young guns have racked up some impressive stage wins and grabbed the King of the Mountains jersey as well. I look forward to possibly seeing a Frenchman on the podium in Paris.
At this point, with half the race to go, anything could happen.
Anything.